MCSD Bilingual College 101 March 21, 2023 @4:30 p.m. Byhalia High School See the flyer for more details.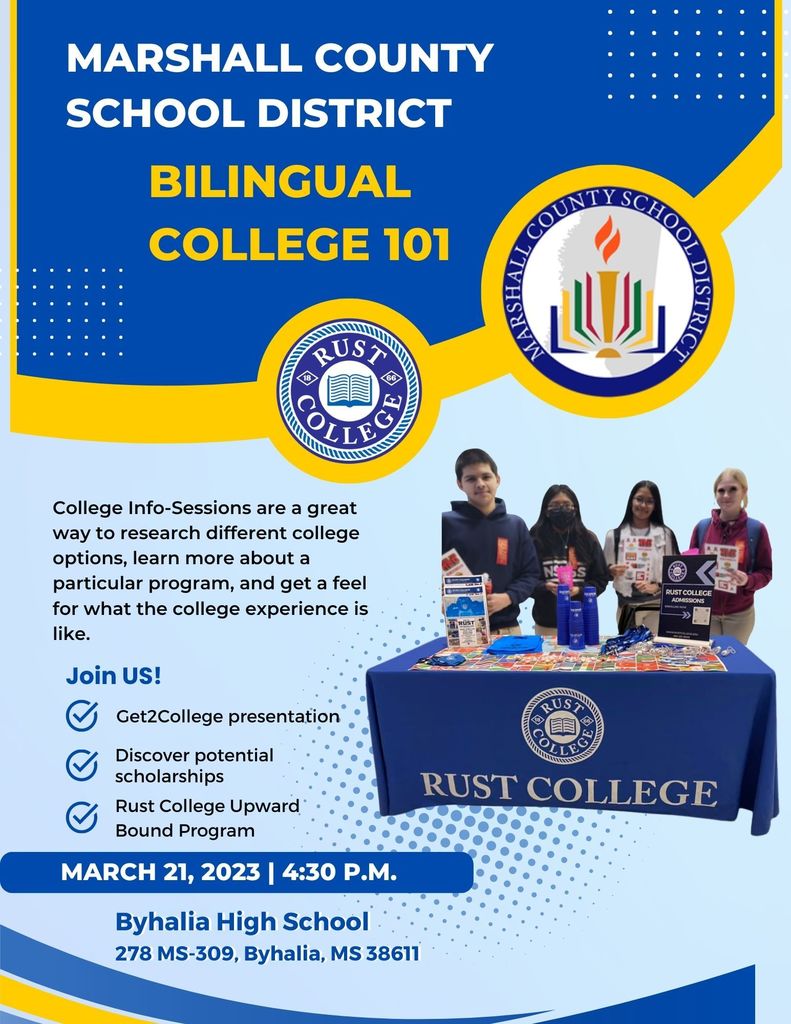 Report Card Pick-Up this Thursday from 4:30-6:30pm. Mathnasium will be in the cafeteria with multiple math games focused on K-4th grade math skills. We hope to see you there!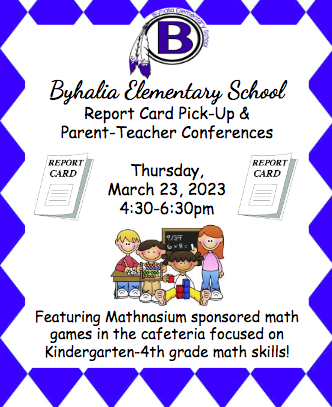 Mrs. Pope's 3rd graders worked hard to complete 5 "donut shop challenges"using reading skills they have learned this year, including finding the central message, describing story characters, recounting stories, and using text evidence to support their answers. Once they completed all 5 challenges, they celebrated with delicious donuts!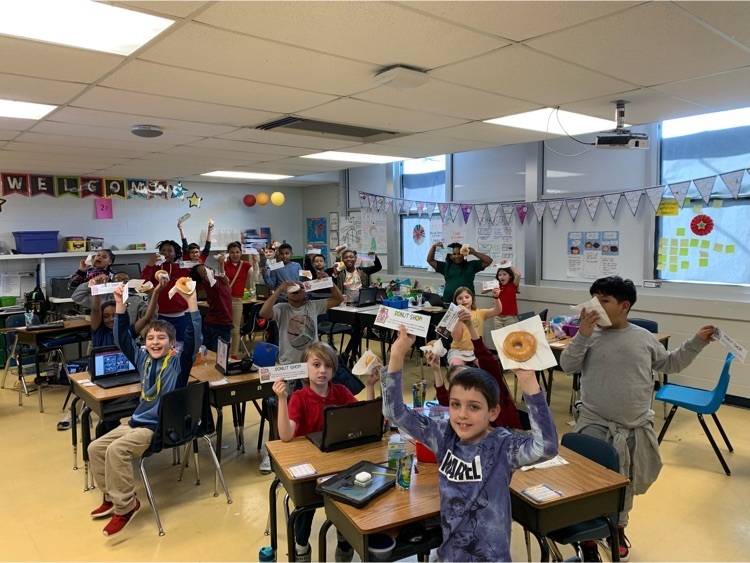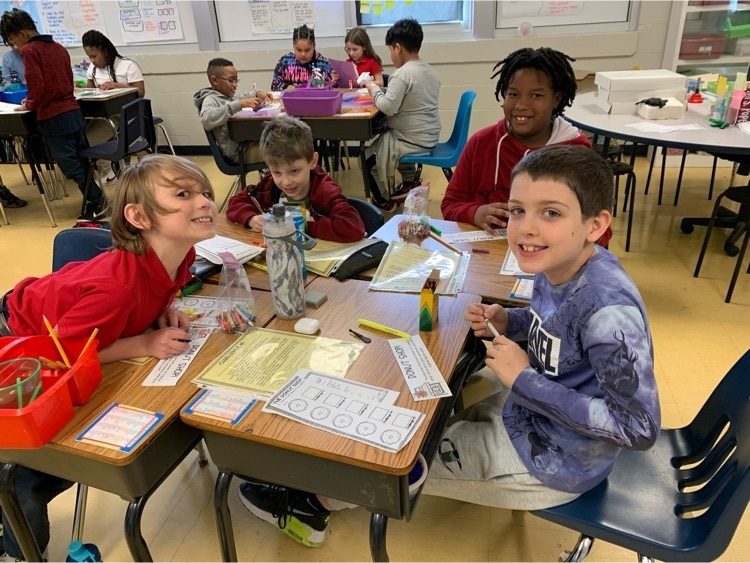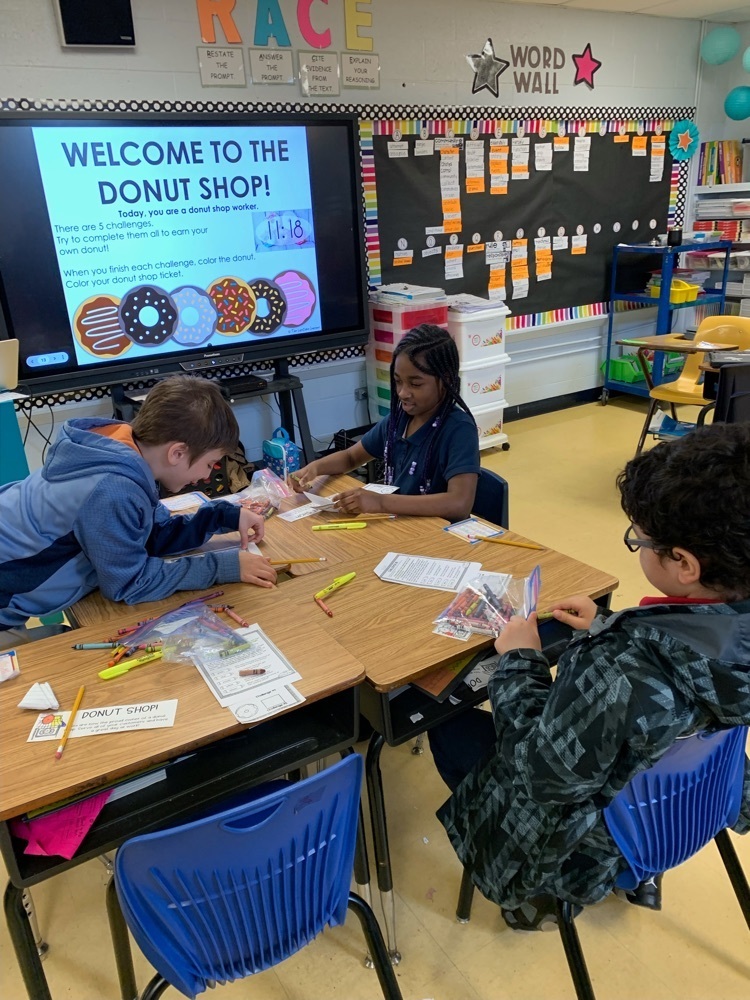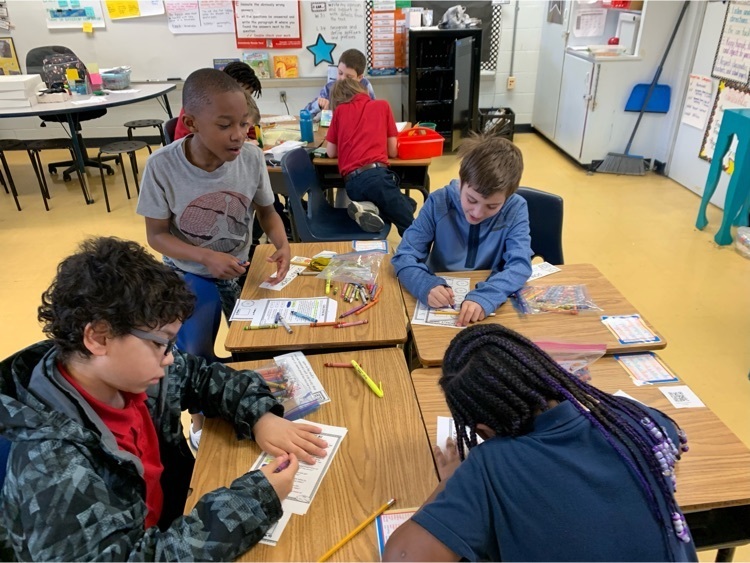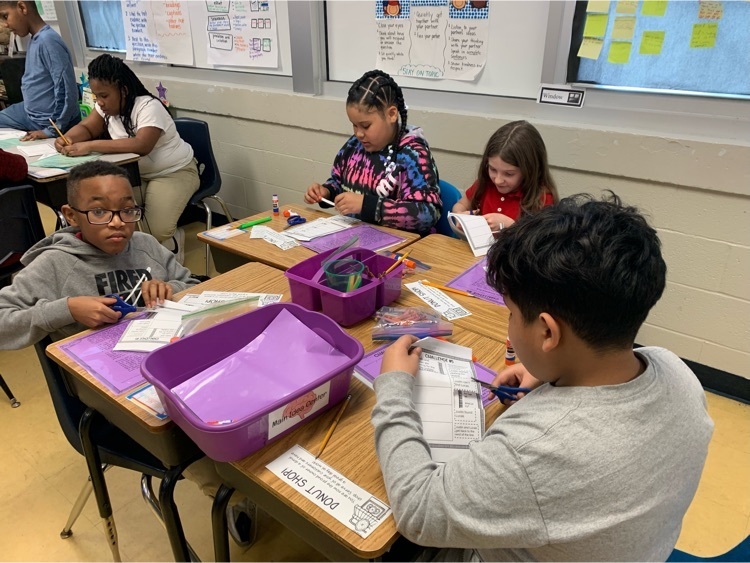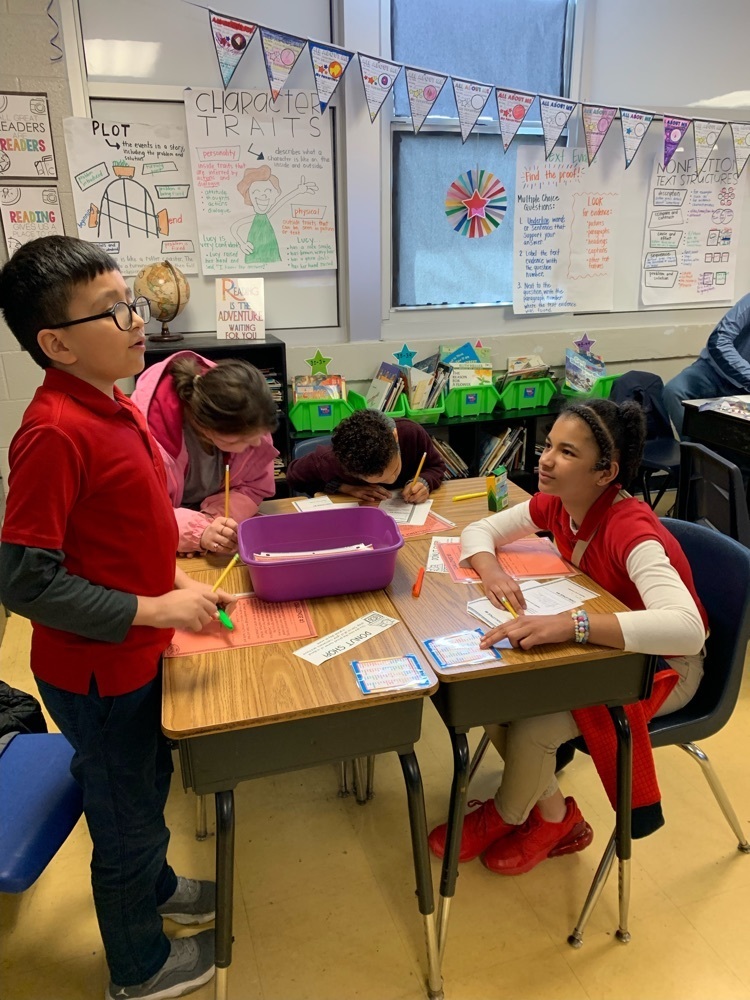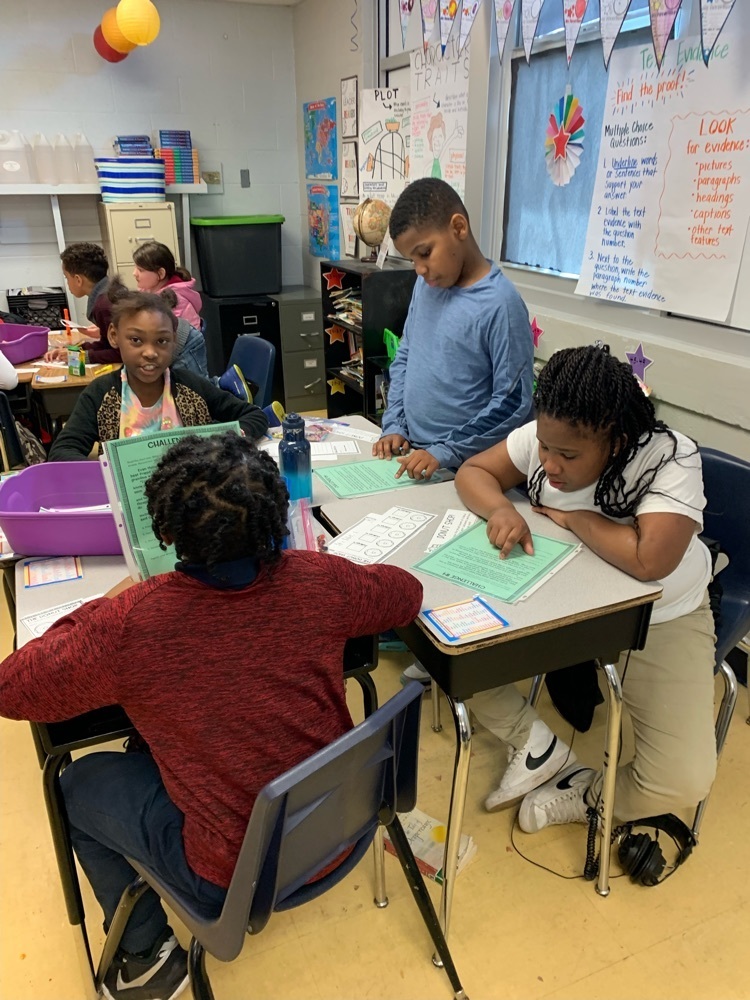 Indian Info 💙 Also, Happy Spring Break to everyone. Get plenty of rest and stay safe! 🌺🌹🌸🌷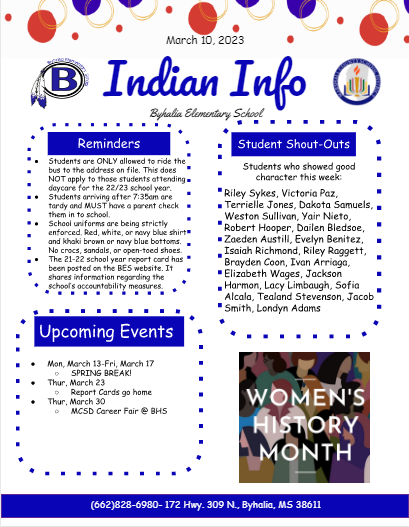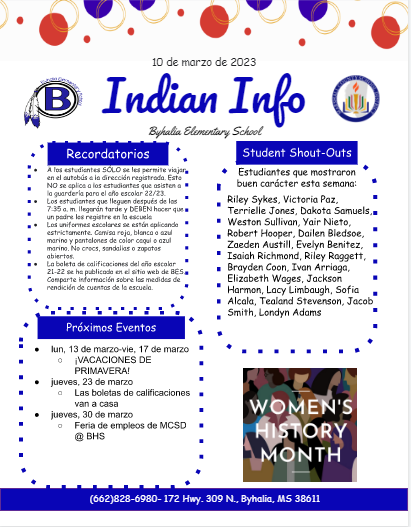 Congratulations to Ms. Coleman's 2nd-grade class for earning our BES PE T.C.C. Class of the Week for 2-27/3-3. Her class used excellent social skills in their class last week. We stress using Teamwork, Communication, and Cooperation in our interactions with others. We are proud of their efforts in working to develop better social skills.
Congratulations to Mrs. Harris's Kindergatrten Class for earning the BES PE T.C.C. Class of the Week for 2-20/2-24. Her class used excellent social skills in their PE class that week. This is their 3rd time to be recognized for being our PE Class of the Week. We want all of our students to keep using positive behavior skills in all their interactions with others. Thank you to Mrs. Harris's class for being good role models for our other BES students!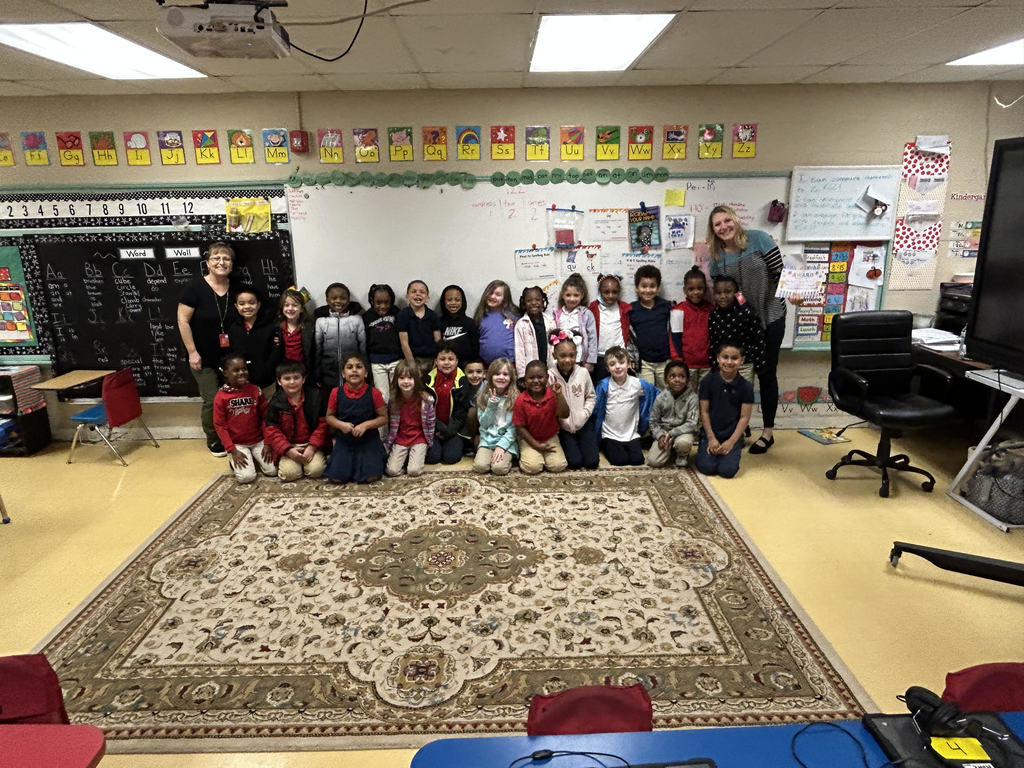 Indian Info! 💙 You can also see the attached detailed day-to-day overview of our Read Across America dress out days. Thanks and have a great weekend!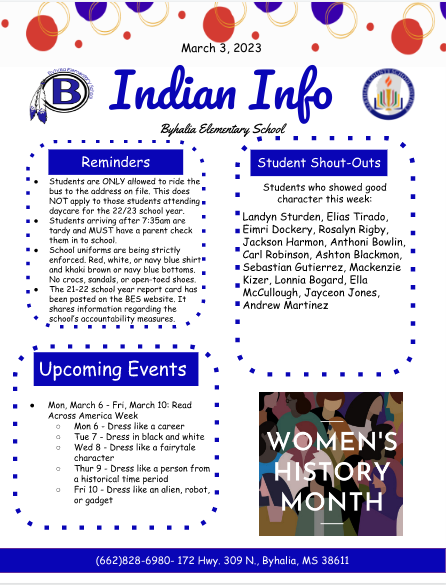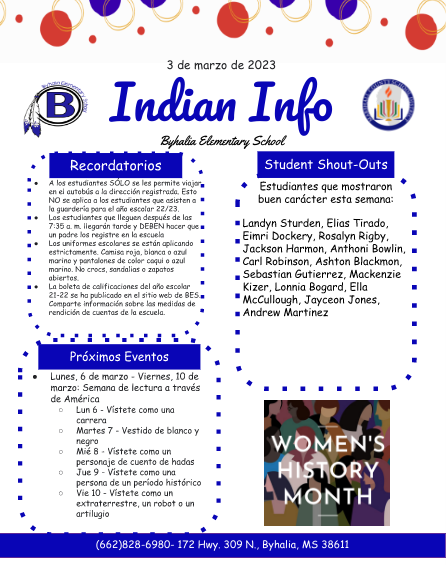 Due to the current power outage, the phone system is not working at all schools in the Marshall County School District.

Just a gentle reminder that tomorrow students can buy a snack pack for $5! They also received the flyer earlier this week! 💙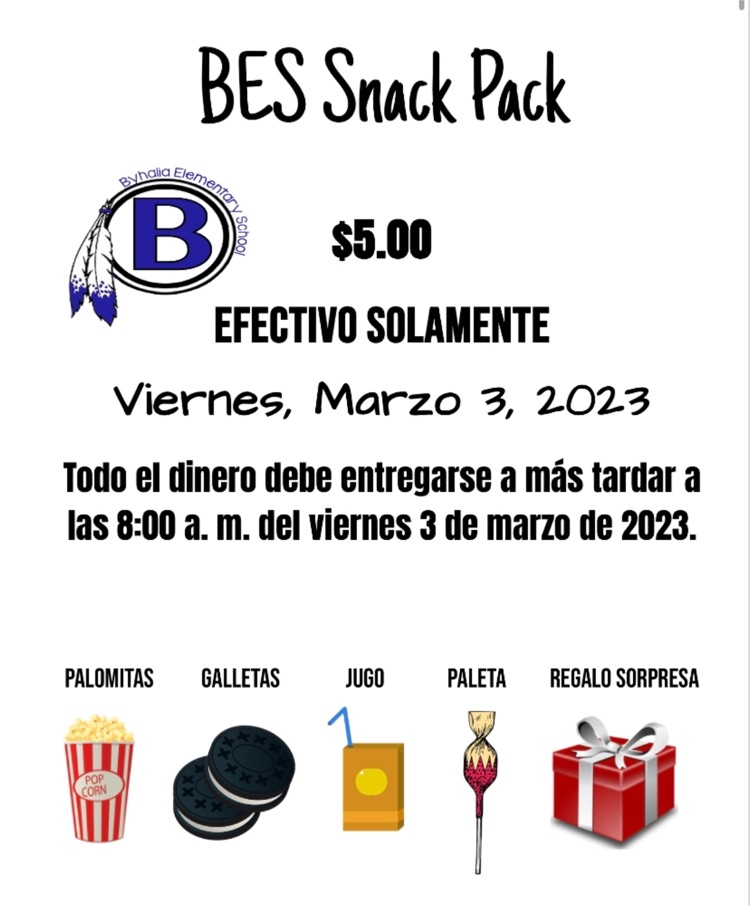 March Menus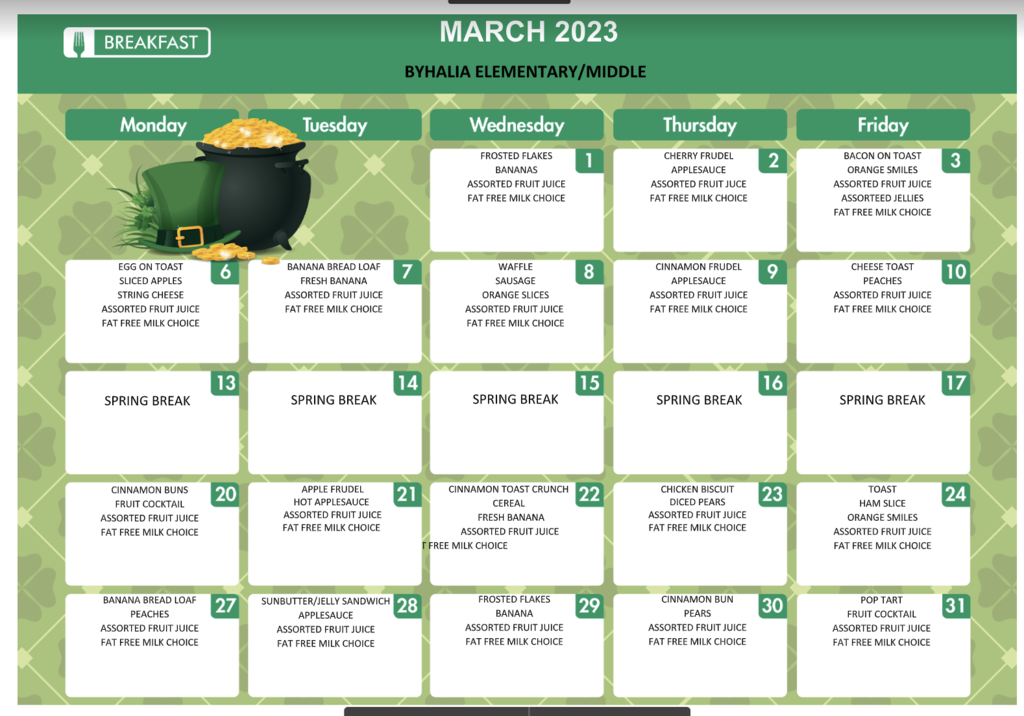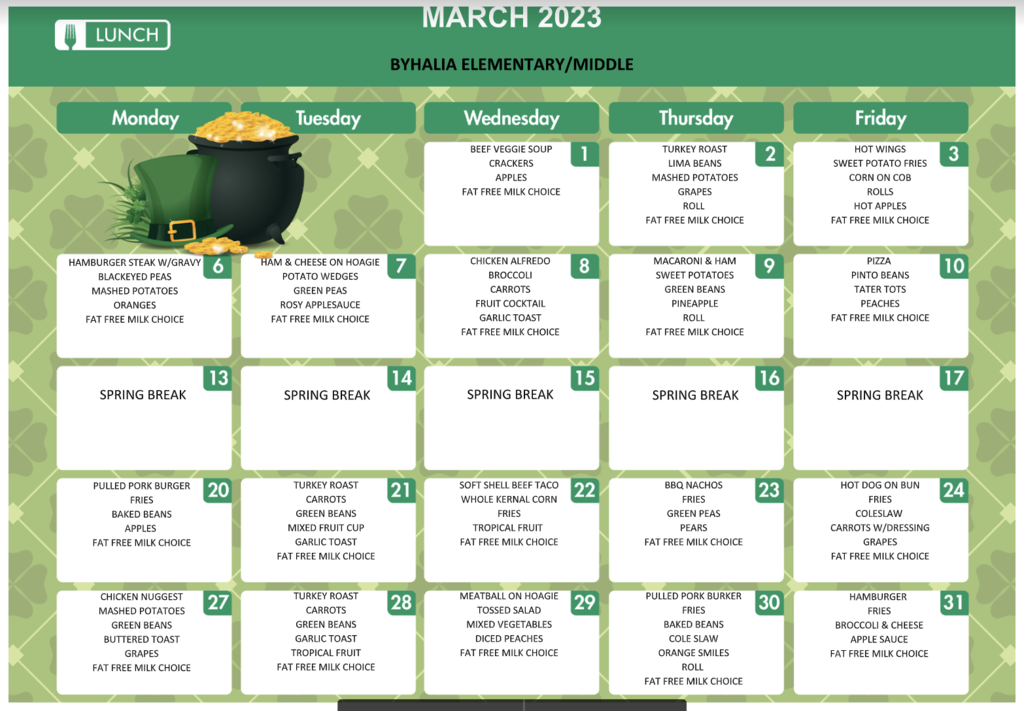 Shoutout to our wonderful PTO for providing a snack and supply cart for our teachers last Wednesday! We are so appreciative of their love and support! 💙💙💙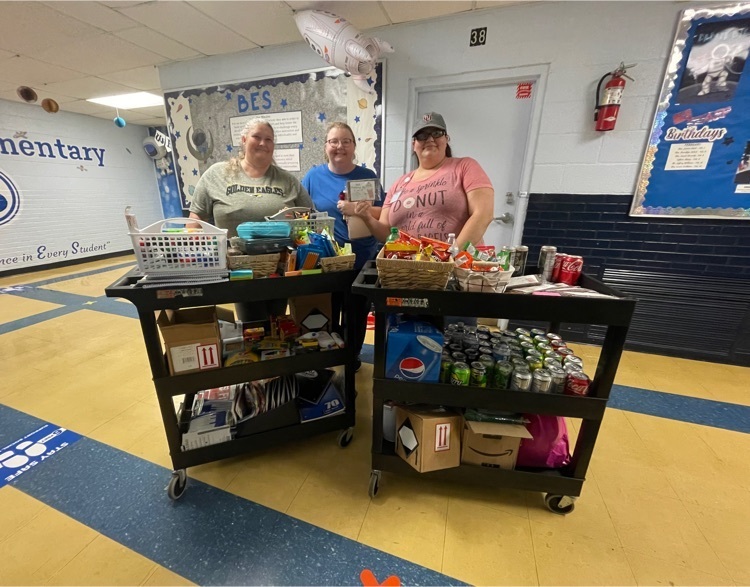 Indian Info 💙
We only have 5 nominees for our Community Engagement Council, so we are extending the deadline one week to Friday, March 3rd for individuals to make nominations to the Community Engagement Council. Please use this form to submit a nomination of someone you think would make a great member!
https://forms.gle/s6jDkFgPgi4UqrYo8
Join MCSD for a Bilingual College Night on March 21st! We hope you can make it!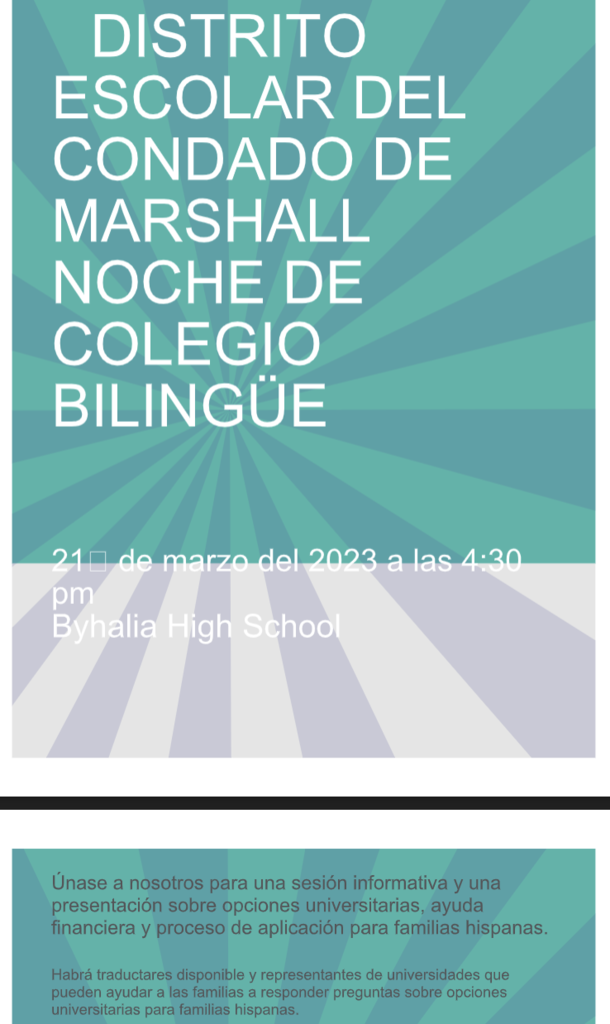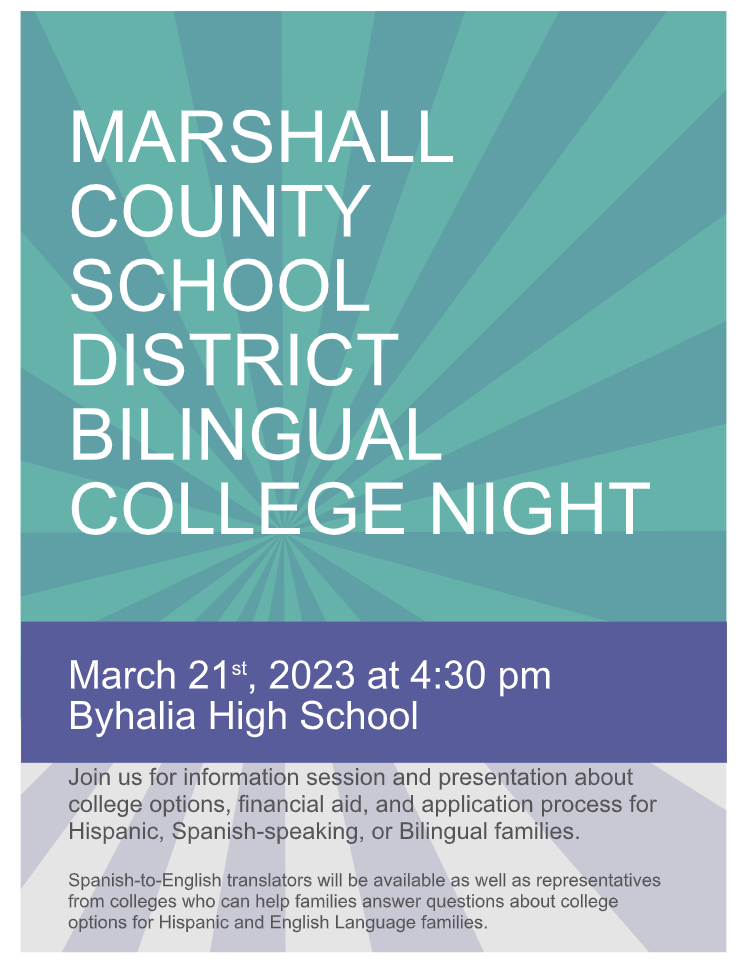 The deadline to order a "Reaching for the Stars" t-shirt for the 22-23 school year has been extended through this Friday, February 24, 2023! Students may wear their BES 22-23 t-shirts on Fridays, with uniform pants, for the remainder of the school year.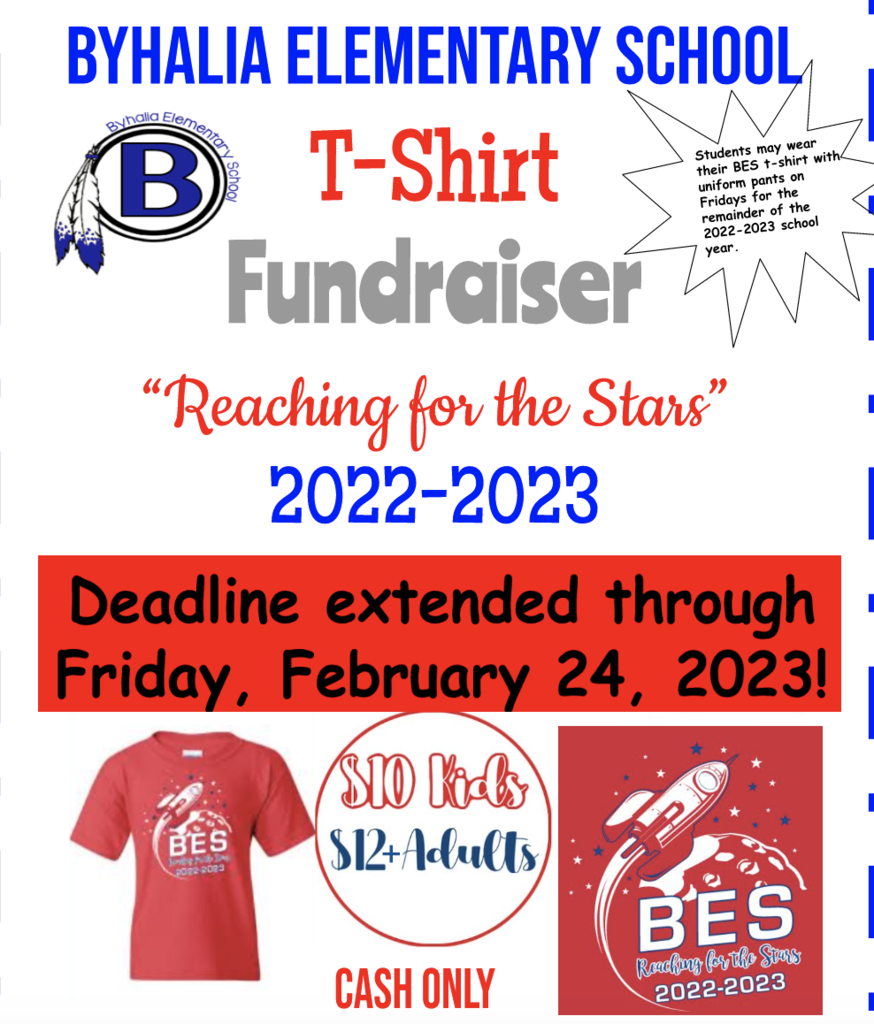 Congratulations to Miss Smith's 4th grade class for earning their fourth BES T.C.C. PE Class of the Week during this school year. They are being recognized for using outstanding social skills in their PE class. We stress using Teamwork, Communication, and Cooperation when interacting with others. Keep being a good role model for our BES student body.😊
Good afternoon 3rd and 4th grade parents and guardians! This is just a reminder that we are hosting an information session tonight for 3rd and 4th grade students discussing important information about the state test! It starts at 4:30 in the gym for 3rd grade and in the 4th grade hall for 4th grade (right after tutoring)! Can't wait to see y'all! :)
Indian Info! 💙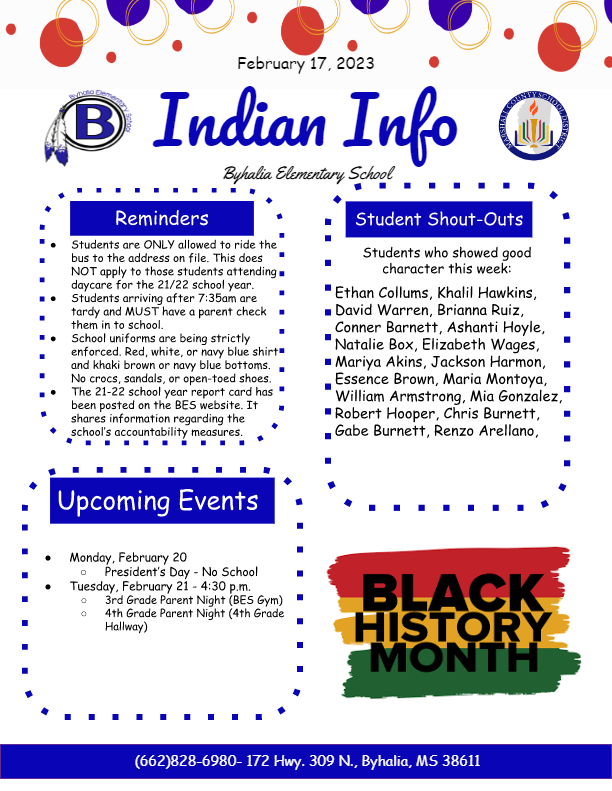 1st Graders at BES are researching famous African-Americans for Black History Month! They created cereal box projects to showcase facts and information! Here are a few pictures from Ms. Gilland's 1st grade class! Way to go boys and girls! :)